Bring in Proven Operations Expertise to Evaluate and Streamline
Does it seem that your employees are impossibly busy but progress on important goals and projects is painfully slow?
Do you know how much of their time is being wasted by inefficient operations, haphazard project management, and poor team communication?
Hiring more employees and working longer hours won't help your organization reach its strategic goals if its underlying structure, processes, and communications are outdated or cumbersome.
As your nonprofit's fractional COO, I'll evaluate with fresh eyes, then put best practices in operations and team communications to work.
---
Build on What's Working Well
Together, we'll assess your organization's strengths and also identify processes and practices that no longer meet your needs.
The way your teams accomplished their work even a few years ago may not be serving them well today and certainly isn't positioning your organization for future growth.
Take advantage of my 30+ years of nonprofit operations expertise! I'll help you recognize and eliminate the common time wasters preventing your teams from accomplishing their most important work.
I help my clients remove the internal barriers to achieving their priority goals, including:
Evaluating how employees focus their time so you can make capacity decisions based on data. When you have better data, you can make better decisions about which processes and activities should be streamlined or eliminated
Assessing your organizational structure including analysis of the organizational chart, job descriptions, and team assignments to determine ways to maximize your internal capacity to meet your organization's current and future goals
Developing your systems for effective knowledge management and knowledge transfer – In other words, making sure your policies, procedures, and processes are written down, current, and easily accessible to your employees for regular reference
---
Bring order to the chaos!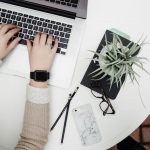 Disciplined processes and systems shouldn't slow you down, but rather, they'll help you go faster! Getting rid of the clutter and noise lets your organization redirect its focus, energy, and resources to its priority goals.
Together, we'll build a plan that guides you and your organization out of chaos and wasted time and into productivity and workload control. Creating more time for the mission isn't as hard as you may think!
---